OCTOBER 24, 2011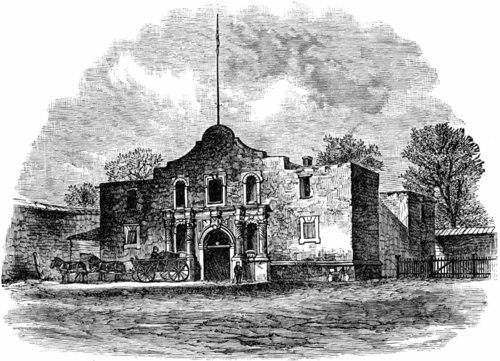 My stories usually start right where the time of calm ends. I place my characters right at the moment of change, when they find themselves in new, precarious situations.  For instance, four men find themselves on a life raft when their fishing boat goes down and they make awkward stabs at spirituality as they attempt to survive.  A private investigator has a crisis of conscience about the woman he's following.  In "Alamo Dreams" a modern couple find themselves besieged in the Alamo.
As a writer, I think of myself sort of as a "non-traditional" traditionalist. The "non-traditional" part often shows up in quirky, even somewhat absurdist stories.  Two western outlaws discuss the merits of decaf over regular coffee.  The "traditional" shows up in my desire to tell real stories with movement and change, stories I hope that matter to people's lives.  One of my early writing teachers said to me once, (no doubt too generously), "You write delightfully.  In the sense of giving real delight."  When she said that, it registered with me that that was what I wanted my stories to do – to delight, to transport, to carry readers away.  I sometimes think of my reader as being a poor soul at 3am in a bombed out building, and one of my books is discovered amidst the ruins.  With nothing better to do, the reader begins to turn the pages, at first skeptically, and now with a growing interest, as if there's a friend out there, someone speaking amidst the ruins.  I wonder if that's why one of my favorite books is Walker Percy's Love in the Ruins. That's sort of what that Alamo story is about, people trying to love amidst this crazy, chaotic, yet beautiful world, and I think that's a theme that runs through my new collection Let the Birds Drink in Peace.
By delight, though, I don't mean "light."  Keep in mind I'm a guy who found Crime and Punishment a "delight" to read, though I did skip the original Russian.
Robert Garner McBrearty is the winner of the 2007 Sherwood Anderson Writer's Grant. A native of San Antonio, Texas, he is a 1981 MFA graduate of the Iowa Writers' Workshop, a contributing editor of The Pushcart Prize anthology, and a consulting editor for Narrative magazine.
McBrearty's new collection of short stories, Let the Birds Drink in Peace, was published in October 2011 by Conundrum Press. His previous works, Episode and A Night at the Y, were met with rave reviews.