At Wind River
New Mexico 2006
by Juliana Aragon Fatula, from Crazy Chicana in Catholic City
I picked up the stone lying in the mud:
milk quartz made of minerals,
created from sun heat,
the cool nights. It is alive,
an element of the universe,
facet of God.
It sat on top of muck,
white on black.
Energized by the stone of the sun,
wind, rocks, trees;
I turned childlike-passionate,
evolved, more spiritual,
gracious. At Wind River
I learned religion of nature,
not man.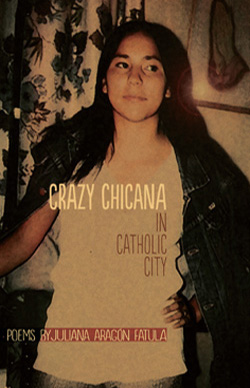 Tags:
Juliana Aragon Fatula
,
Poem