FOR IMMEDIATE RELEASE (Golden, CO – September 15, 2014) – Governor John Hickenlooper last week announced the appointment of Joseph Hutchison as Colorado's new Poet Laureate. Hutchison is a Colorado native who lives in Indian Hills.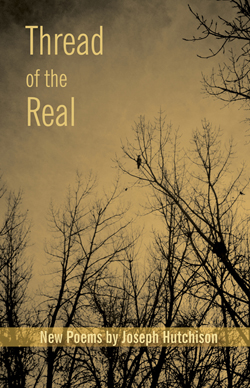 "Colorado's Poet Laureate speaks to the exciting literary movement in Colorado and helps to keep poetry alive throughout the state," said Gov. Hickenlooper. "His stunning works leave readers wanting more, and help to open up our storied past with new insights and new perspectives. Colorado is lucky to have such a talented poet in our midst, and we look forward to his upcoming contributions to the state."
Colorado's Poet Laureate serves a four-year term and acts as an active advocate for poetry, literacy and literature by participating in readings and other events at venues such as schools, libraries and literary festivals throughout the state. The Colorado Poet Laureate program is a partnership between Colorado Creative Industries and Colorado Humanities/Center for the Book. A panel reviews nominations and makes recommendations to the governor for final selection. The selection of Poet Laureate is based on artistic excellence, a demonstrated history of community service in the advancement of poetry, and the ability to present poetry effectively.
Conundrum Press published Hutchison's Thread of the Real in 2012, a collection Bloomsbury Review calls "electric and disturbing."
Pulitzer Prize-winning Henry Taylor says about Thread, "Hutchison's voice is usually quiet, his phrasing precise, his analogical and metaphorical connections energetic and fertile."
US Poet Laureate Ted Kooser (2004-2006) says, "For twenty-five years I have admired Joe Hutchison's poems. These finely wrought and imaginative poems deserve our close attention and our deepest admiration."
Colorado became one of the first states to have a Poet Laureate when Governor Oliver Shoup appointed Alice Polk Hill in 1919. Since then, five other people have served: Nellie Burget Miller (1923-1952); Margaret Clyde Robertson (1952-1954); Milford E. Shields (1954); Thomas Hornsby Ferril (1979-1988); Mary Crow (1996-2010) and David Mason (2010-present).
"Two of our current authors, and one that we were considering, were on the short list for the Poet Laureate nomination," said Caleb Seeling, publisher of Conundrum Press. "We are thrilled that Joe received the appointment. He is a fine poet, a delightful man, and one of the most committed people I've ever met to making the literary arts more accessible in this state."
###
Contact:
Caleb Seeling
Publisher, Conundrum Press
(720) 984-2810
caleb@conundrum-press.com