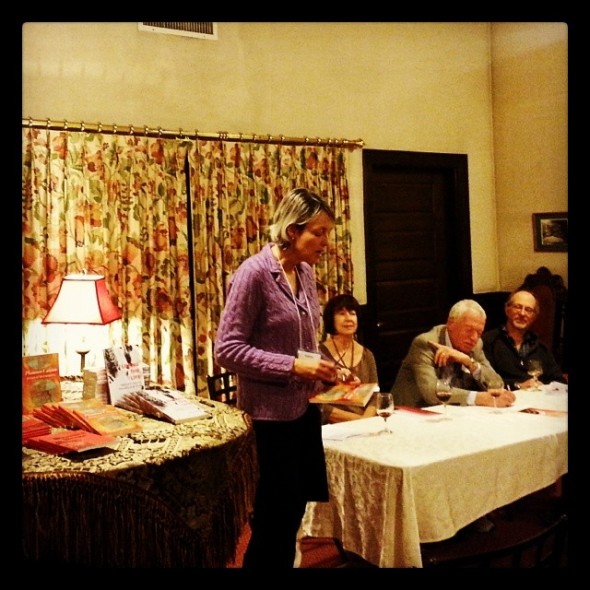 Kathryn Winograd, Eleanor Swanson, Robert King, and David Rothman rocked it last night at the Denver Women's Press Club, where they gave a group reading.
Robert shared a bit on how to confront childhood in poetry, Eleanor shared poetic memories, Dave gave everyone a new perspective on the haiku…and snow, and Kathryn made the audience hold their breath as she read her lyric essay "Bathing." Caleb Seeling offered his perspective on small press publishing and why it's valuable in this day and age, emphasizing that publishing is about the community. With a small press, the writer gets to interact with, influence, and help develop the press. And small presses, without the pressure to publish high-selling pop fiction, have the freedom to print remarkable literature, literature that should be printed and loved and shared…which is exactly what Conundrum Press seeks to do.
This is the beauty of a small press: Anything's possible.
Thanks to everyone who came out last night. If you missed it, check out our calendar for the next event. (*Ahem* Dave Rothman is reading Saturday, January 18th (tomorrow) at 7pm at Lighthouse Writers Workshop. Swing by.)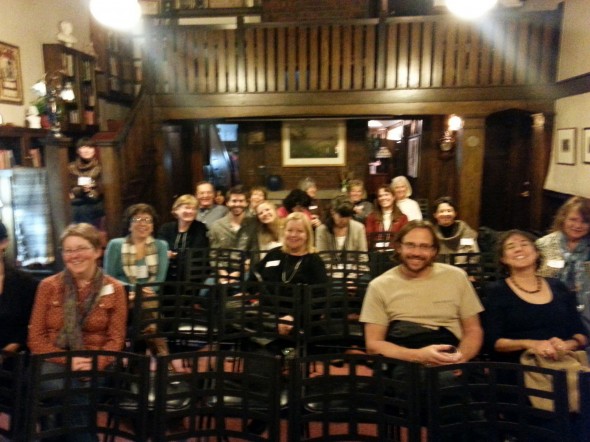 Tags:
photos
,
Reading recap