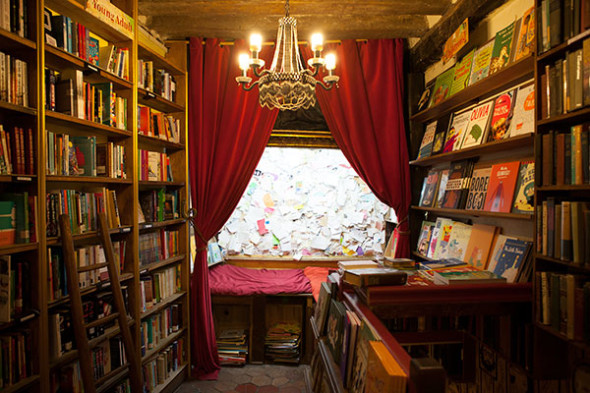 It's hard to feel how warm an online bookstore can be, but just imagine walking into a place like this picture here, smelling the paper and ink, and pulling down a delightful volume of poetry by J Diego Frey, Chris Ransick, or Juliana Aragon Fatula. Or maybe you'd curl up by the baseboard heater to keep away the Norwegian frost in the novel Glassmusic or the ice of Alaskan love in They Only Eat Their Husbands. If you wanted to get really warm, you could chase off some real and human Texas snakes in Let the Birds Drink in Peace.
Just imagine…but then imagine it in your own home after these deliciously warm books have shown up on your doorstep.
Is there much better in life?
We don't think so either.
So go on, wander down the isles of our new bookstore, and stay warm as the next winter storm rolls in. And, if you promise not to tell anyone, we'll give you a 20% discount on your entire order if you enter the promotional code welovereaders when you check out. Shhhh.