Kathryn Winograd's "Phantom Canyon" named finalist
for Foreword Reviews' 2014 INDIEFAB Book of the Year Awards
Conundrum Press is excited and honored to announce Kathryn Winograd's book "Phantom Canyon: Essays of Reclamation" has been recognized as a finalist in the 17th annual Foreword Reviews' INDIEFAB Book of the Year Awards.
A complete list of the finalists can be found here.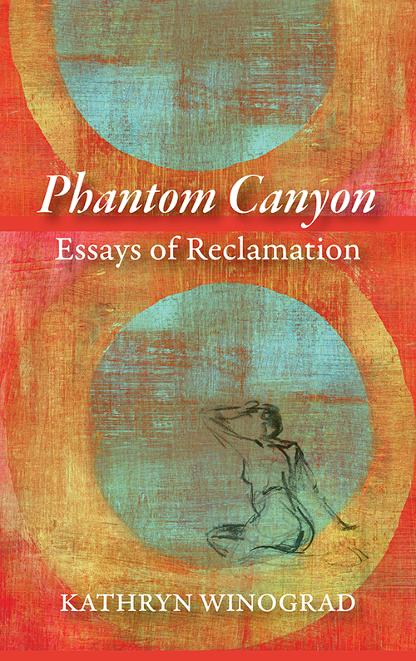 Each year, Foreword Reviews shines a light on a select group of indie publishers, university presses, and self-published authors whose work stands out from the crowd.
Winograd's book of essays draws keen attention to the details that braid her own history with that of the land on which she dwells, and with her husband, daughters — anyone who has experienced loss and fought for renewal. From forest fires to mountain lions, Ohio farm to Colorado cabin, violation to silence to reclamation, this collection of poetic personal essays becomes a ring of concentric circles: One essay builds upon the next to achieve deeper meaning and truth, revealing, at the center, mercy.
The recipient of a Colorado Book Award in Poetry for "Air into Breath," Winograd has also earned a Colorado Artist Fellowship, a Rocky Mountain Women's Institute Associateship, and a Colorado Endowment for the Humanities Grant. She is a three‐time Pushcart Prize nominee, received a Special Mention for Pushcart Prize XXXVIII, and a Notable Essay in Best American Essays 2011. She is the author of three teacher reference books, including "Stepping Sideways into Poetry" (Scholastic).
"Winograd's lyrical essays are outstanding and deeply searing," said Caleb J. Seeling, Conundrum Press publisher. "Her ability to find the poetry in the harshest of the human condition speaks to her skill as a writer and her character as a person. We are thrilled with her accomplishment in attaining a spot as a finalist and know she deserves this recognition."
In the next three months, a panel of more than 100 volunteer librarians and booksellers will determine the winners in 63 categories based on their experience with readers and patrons.
"After 17 years, our awards program has become synonymous with quality because our editors set such a high bar on the finalist round, which makes it especially tough for the judges who select the winners," said Victoria Sutherland, publisher of Foreword Reviews. "In every genre, our judges will find an interesting, high-quality selection of books culled from this year's entries."
Foreword Reviews will celebrate the winners during a program at the American Library Association Annual Conference in San Francisco on Friday, June 26 at 6 p.m. at the Pop Top Stage in the exhibit hall. Everyone is welcome. The Editor's Choice Prize for Fiction, Nonfiction, and Foreword Reviews' 2014 INDIEFAB Publisher of the Year Award will also be announced during the presentation.
 About Foreword: Foreword Magazine Inc. is a media company featuring an award-winning quarterly print magazine, Foreword Reviews, and a website devoted to independently published books. In the magazine, they feature reviews of the best 160 new titles from independent publishers, university presses, and noteworthy self-published authors. Their website features daily updates: reviews along with in-depth coverage and analysis of independent publishing from a team of more than 100 reviewers, journalists, and bloggers. The print magazine is available at most Barnes & Noble and Books-A-Million newsstands or by subscription.
You can also connect with them on Facebook, Twitter, Google+, and Pinterest. They are headquartered in Traverse City, Michigan.
Tags:
awards
,
Book of the Year Awards
,
Colorado
,
essays
,
Foreword Review
,
INDIEFAB
,
Kathryn Winograd
,
Ohio
,
Phantom Canyon