Canadian short story writer, Alice Munro, was awarded the 2013 Nobel Prize in Literature today, and it couldn't have gone to a more brilliant writer.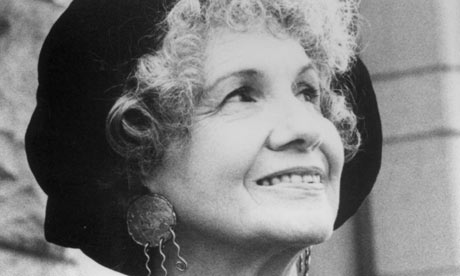 Munro, age 82, has authored 14 short story collections-her most recent, Dear Life, released this past July. Her stories revolutionary and true, using simple people and small situations-the delicate moments that often go unnoticed in daily life-to create modest accounts life as is, in all its subtle, subversive, serendipitous glory. She is a master of language and voice, characterization and sensory details. Her stories encapsulate a moment, but carry the depth and weight of a novel. And she never fails to tell a good, beautiful, brilliant tale.
Cheers to you, Alice Munro. We lift up our tattered copies of Carried Away, Lives of Girls and Women, Friend of My Youth, and celebrate you.
To read her 1994 Paris Review Interview, click here.
Tags:
2013 Nobel Prize
,
Alice Munro
,
Cheers
,
Literature