"From a small American literary journal's vow to dedicate a year's coverage to women writers and writers of colour to author and artist Joanna Walsh's burgeoning  #readwomen2014 project, readers – and publishers – around the world are starting to take their own small steps to address male writers' dominance in the literary universe." -The Guardian
2014 has been dubbed "The Year of Reading Women," a title which arose somewhat accidentally after writer and illustrator Joanna Walsh began making bookmark-shaped New Year's cards of her favorite women authors in an effort to draw more women into mainstream literary culture:
"It's a truth universally acknowledged that, although women read more than men, and books by female authors are published in roughly the same numbers, they are more easily overlooked. Their marginalisation by top literary journals, both as reviewers and the reviewed, is confirmed in a yearly count by the organisation Vida: Women in Literary Arts." -The Guardian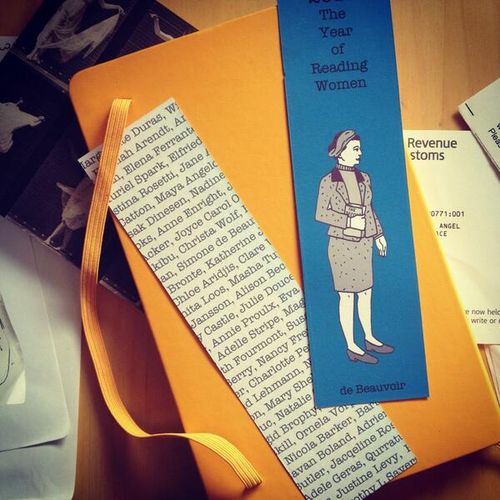 #ReadWomen2014 has become a rallying cry to celebrate the talented women in our midst, and as 2014 draws to a close, we at Conundrum Press want to celebrate some of our own wonderful women writers and encourage you, dear readers, to usher in an even better #ReadWomen2015.
Installment #1 (of 2): We are honored to publish Cara Lopez Lee, a fiery woman with an unmatched zeal for the written word. Her memoir, They Only Eat Their Husbands, is unparalleled in its emotional honesty, personal questing, and brilliant prose. [Brilliant: extremely impressive, beautiful, or skillful; so bright as to blind the eyes temporarily.]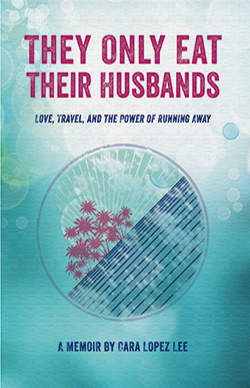 After a lover threatens to kill her, twenty-six-year-old Cara Lopez Lee runs away to Alaska. There, she finds herself in a complicated love triangle with two alcoholics: Sean, the martial artist, and Chance, the paramedic. Nine years later, sick of love, she runs away again, this time to backpack alone around the world. They Only Eat Their Husbands is a memoir about this yearlong trek—including sojourns in China, Thailand, Nepal, Greece, Italy, Spain, and Ireland—recounting with dazzling honesty and humor one woman's journey to self-discovery.


"It's rare when an author really opens up and divulges her innermost insecurities.  No matter your background, you'll be able to take something from this book, whether it's how to stand up for yourself, how to steer clear of an unhealthy relationship, how to trust your instincts, or how to live according to your rules." —Susan Blumberg-Kason, author of Good Chinese Wife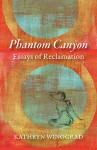 We are also honored to publish poet and lyric essayist Kathryn Winograd: rarely will you meet someone who chooses her words with such careful precision, like picking the finest dahlia-flowered zinnia amidst a field of Colorado wildflowers: any would be beautiful, but only one is perfect. Kathryn's collection of lyric essays, Phantom Canyon, will leave you breathless.
"When I first saw it, when at last the bear of my girlhood unlocked itself from the stone shadows and I could see the fine frosted hairs of its crooked dog legs, I could not leave it." From forest fires to mountain lions, Ohio farm to Colorado cabin, violation to silence to reclamation, Kathryn Winograd draws keep attention to the details that braid her own history with that of the land on which she dwells, with her husband, daughters–anyone who has experienced loss and fought for renewal. Her collection of lyrical personal essays becomes a ring of concentric circles–one essay builds upon the next to achieve deeper meaning and truth, revealing, at the center, mercy.
"In these lyric essays, Kathryn Winograd mines the ore of girl, daughter, mother, wife, and writer, wilding her selves against Colorado's high country. The immediacy and traction Winograd gets by pinning herself to mountain place and women's emotion, whether alive now or in memory, is breathtaking, at times, sublime. What a tough essayist–and tender voice–the West has been waiting for all these years, ever since the ancient ones first arrived." –Thomas Larson, author of The Sanctuary of Illness, The Saddest Music Ever Written and The Memoir and the Memoiris
t
So here's to you, Cara and Kathryn: we celebrate you and all the wonderful words you write. #ReadWomen2014
Click here for #ReadWomen2014 Installment #2, featuring Eleanor Swanson, Rebecca Snow, and Juliana Aragón Fatula.
Tags:
#ReadWomen2014